The work of frontline NHS workers during the country's coronavirus battle has left many of us inspired.
For one Space Studio West London student, the tireless work of medical staff during the pandemic has also been a source of personal inspiration that has led to him becoming an NHS volunteer.
Jason Miranda, 18, has signed up to help at Isleworth's West Middlesex Hospital because of his aunt, Michelle Afonso, who works as a nurse in India.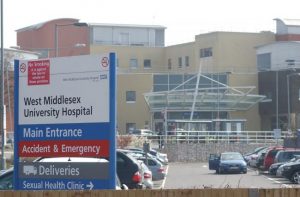 The request for volunteers was made by CW+, the official charity of Chelsea and Westminster Hospital NHS Foundation Trust.
Explained Jason: "As a kid, I would sit with her in the office and see how patients would come up to her and the ways in which she was able to help them.
"From an early age, that really sparked something in me."
"We speak about her job a lot. I have asked her about the things that she usually goes through on a daily basis, the expectations of the job, and the work that she provides, she really inspires me."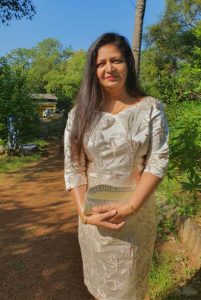 At the hospital, Jason has signed up to volunteer as a runner, which means that he will be responsible for collecting medicines from the pharmacy, and delivering them to the right places.
Having not volunteered before, Jason was unsure what to expect, but knew that he wanted to play an active role in the commendable fight against this virus.
He said: "I have had an online class about things like what is expected of me and what to do in case of emergency."
This volunteering is particularly important for Jason, as any medical workplace experience is vital for his future career ambition of becoming a doctor.
"I have always admired the dedications of the doctors and the medical staff, and it seems really fulfilling to be so useful to society.
"Because of my aunt, being a doctor has been a dream of mine since I was very young" Jason added.
Currently undertaking A Levels in Biology, Chemistry and Psychology, Jason is hoping to study medicine at a prestigious university such as Imperial College London or St George's, University of London.
Luckily, his studies have not been compromised by the fact that the studio school has been closed for the duration of lockdown, which he credits to the nature of the student-driven learning at Space Studio.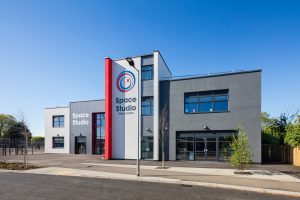 "We are encouraged to work on our studies by ourselves during independent study, so Space Studio has already given me the ability to work independently, which has helped me to work alone during lockdown" Jason explained.
Jason is just one of hundreds of thousands of people who have stepped forward to help their community or local hospital during the country's battle with coronavirus.
These range from local schemes, such as the CW+ scheme, to national campaigns like the NHS Volunteer Responders programme, in collaboration with the Royal Voluntary Service.