Mention the brand Sky and most people think of their favourite shows and news programmes.
But while the presenters and actors hold our attention on screen, who has the power behind-the scenes?
Some of the most important key players are software engineers and students at Space Studio West London learnt about the vital role they play at two recent Sky Insight days.
Held at the Osterley site of Sky, the teenagers were given an overview of apprenticeship and graduate schemes organised by the global brand and spoke to current apprentices, graduates and experts about life at Sky.
Software engineers at Sky are responsible for technology that influences the way in which shows are watched. Engineers use cutting edge technology and develop software that underpins and improves how Sky products work.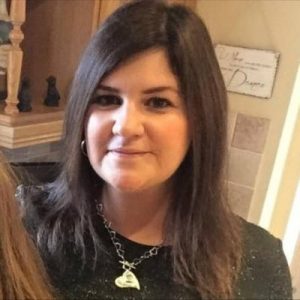 The youngsters were impressed to realise they could achieve their career goals and potential without having to follow a traditional and often expensive route to university.
Now at least four Space Studio Year 12 students have applied for the company's degree apprenticeship programme which will allow them to learn on the job and still go to university at a later date paid for by Sky.
Here several reveal what they learnt from the Insight Day they attended and Stephanie Lee, Careers Lead at Space Studio WL explains why apprenticeships are having a dynamic effect on the education landscape.
Ms Lee (pictured above) said: ''The Sky Insight days have had a huge impact on the students. Anyone can research a company and find out job descriptions and requirements, but to speak to real people who have real experience of the day-to-day life at a company like Sky is invaluable.
''These opportunities are so important for students who may not have the confidence to reach out independently.
An increasing number of students also don't want to be saddled with large debts anymore and an apprenticeship scheme like this allows them to earn while they learn and still have the option of going to university.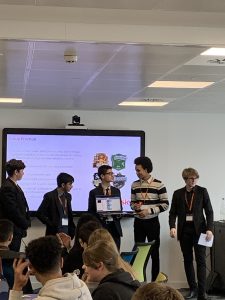 Jack Marston, 16, is studying for A Levels in Computer Science, Maths & English and is keen to pursue software engineering.
He said: "The Sky programme on offer is much more relevant to what I want to do.
''It's a degree apprenticeship so there was no hesitation from me to apply as I would be learning on the job and get paid to go to university.
''I also like the fact that Sky is a global brand and I enjoyed watching the people that work there and meeting them. I felt they were all passionate about what they do.''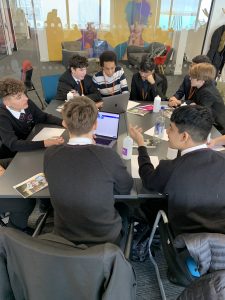 Hassan Baig, 17, is studying for A Levels in Computer Science, Economics and Engineering.
He said: ''I went along to the insight day as it seemed like a good opportunity. I'm looking for a company that fits with me and there is a sense of freedom amongst the employees and there is a lot of diversity.
''Sky also seems open to new ideas which is attractive.''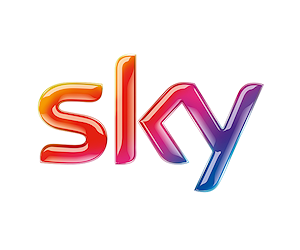 Ryan Francis, 17, is studying for A Levels in Computer Science, Physics and Maths. He said: ''From a very young age I've been interested in technology and I was really interested to see what Sky had to offer.
''I wanted to see if I should do software engineering or hardware engineering – I was undecided. I realised software engineering has challenges daily and I really like challenges.
''I also like the fact that you are not coding on your own at Sky, you are given a partner. It's about being comfortable in that environment – Sky can be seen as intimidating.
''But they strongly emphasise that you should be working in teams and not just independently which I like. It gives you the skills to network with your peers.''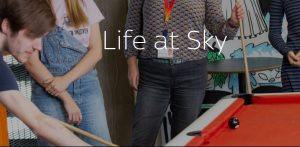 Mohammed Hashmi, 16, is studying for A Levels in Engineering, Computer Science, Economics and Physics.
He said:
Sky is a huge international company and is a well-established brand so it's a company that you grow and develop in. What appeals about the degree apprenticeship is that you can learn while working and you're not in debt.