As secondary schools prepare to welcome back small clusters of students this week, Space Studio West London have outlined the changes that they have made to protect students and staff amid the partial reopening.
Because the academy is a Studio School, Space Studio is comprised of only one main building, so careful planning has been undertaken to ensure that social distancing can be adhered to.
The most obvious way that this can happen is by limiting the number of students coming into school each day, as well as the amount of time spent inside the school building.
Space Studio already benefits from small class sizes throughout Years 10 to 13, and during this period of partial reopening, there will only be eight students in school per day.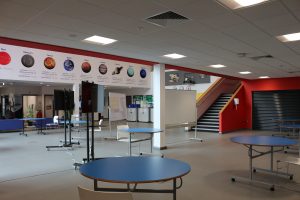 Andrew Morgan, Principal at Space Studio West London, said: "We are following the government guidance of only having 25% of Year 10 in at a time, which for us, is actually less than 10 students per day.
"This has meant that each day, every student will be allocated their own toilet to use, as well as their own independent desk, situated in our large flexible learning space."
The flexible learning space is the centre point of the school, with huge ceilings and enough space for the desks to be spread out, reducing the risk of students being within two metres of each other.
Of the eight students in the academy per day, there will be two 'bubbles' of four students to a teacher, as well as one member of the senior leadership team to oversee the day.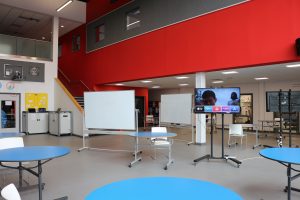 Given the limitations set by government advice, the pupils coming in to school will be completing work that differs from their regular syllabuses.
Mr Morgan said: "We will do a progress review with Year 10, going through what went well and what could be improved from the home learning completed throughout the lockdown period.
"This includes having video calls with teachers that aren't in school so that they can receive targeted support.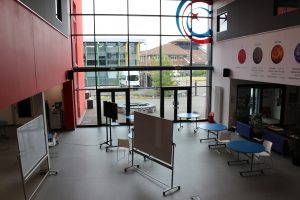 "We will also be holding masterclasses. Teachers will run different masterclasses based on their specialisms.
"I will be running one on special relativity and the twin paradox, while Mr Booth will run a masterclass on building really good paper aeroplanes.
"We think it is important that these sessions are practical and hands-on, the idea is to have something in the day where the students are physically doing something" he added.
Each student is only expected to attend one of these sessions per week, but the face-to-face time with teachers will be refreshing for students preparing to return to school properly in September to continue their GCSEs and A-Levels.